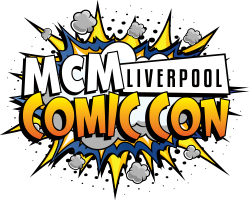 We're so excited to be attending the very first MCM Liverpool!
You can't go wrong with an MCM event, they're the biggest comic con in the UK. But to have one so close to MOG HQ is extra exciting! Plus, the Bionic Woman will be there!
12th & 13th March at LIverpool Exhibition Center. Come and say hi, we have one of the corporate booths in Hall A, stand number 532. We're just across from Universal.
http://www.mcmcomiccon.com/liverpool